Eugene Baraniuk
Meet Eugene, one of our amazing Home Service volunteers who is passionate about Victoria Lifeline and helping our clients age in place safely. He has been volunteering with us for almost 15 years and he loves to put a smile on the face of everyone he client he meets. In his own words, this is why Eugene donates his time to Victoria Lifeline and why it's important to stay active in retirement...
I am a retired London Life financial advisor; after nearly 35 years I decided to retire and do something different to keep myself busy. I heard some time ago that if you want to stay youthful that you have to stay useful! One of my friends suggested that I volunteer for Lifeline. Nearly 14 years later I am still with Lifeline and they are a wonderful organization to volunteer for. I keep myself busy volunteering and also working in the movies doing extra work. I'm also trying to learn to play guitar and even put a band together with some of my friends. You don't have to be young to have fun!
If you'd like to join Eugene and the rest of our amazing volunteer team, please fill out an application.
Eugene15 from Spot On Creative Media on Vimeo.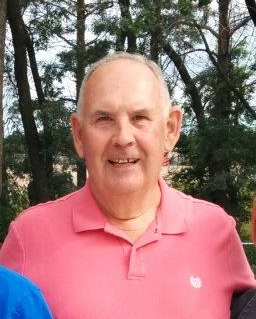 Murray McNeil is a retired RCMP officer who spent 34 years keeping the community safe. He now spends his days helping people feel safe and secure in their own homes. A Home Service Volunteer with Victoria Lifeline Medical Alert Service, Murray spends two full days a week installing the service in homes throughout Winnipeg. Between the Winnipeg Lifeline program and the one in Brandon, Manitoba, Murray has dedicated 11 years of service to Victoria Lifeline. Murray personifies what it means to be a volunteer. He goes above and beyond the call of duty in his role as a Home Service Representative (HSR). If another HSR calls in sick, Murray will cover the shift, no questions asked. His commitment to both the Lifeline clients and this organization is incredible and inspiring. And Murray himself is grateful for the opportunity to give back. "You can't even imagine the personal satisfaction I get knowing when I leave the home, that client is safe and protected. It makes me feel so much better – inside." Even the clients themselves are happy to spend an hour with Murray as he sets up the Lifeline service and explains how it works. Murray prides himself on a personal approach he learned from his years as an RCMP officer. "I like to sit down with the client face to face and have a good talk about why Lifeline is so important. Some of the clients are resistant at first and I listen to their concerns and explain all the good things about the service." To read Murray's full story and to learn about the value of volunteering, visit our Blog.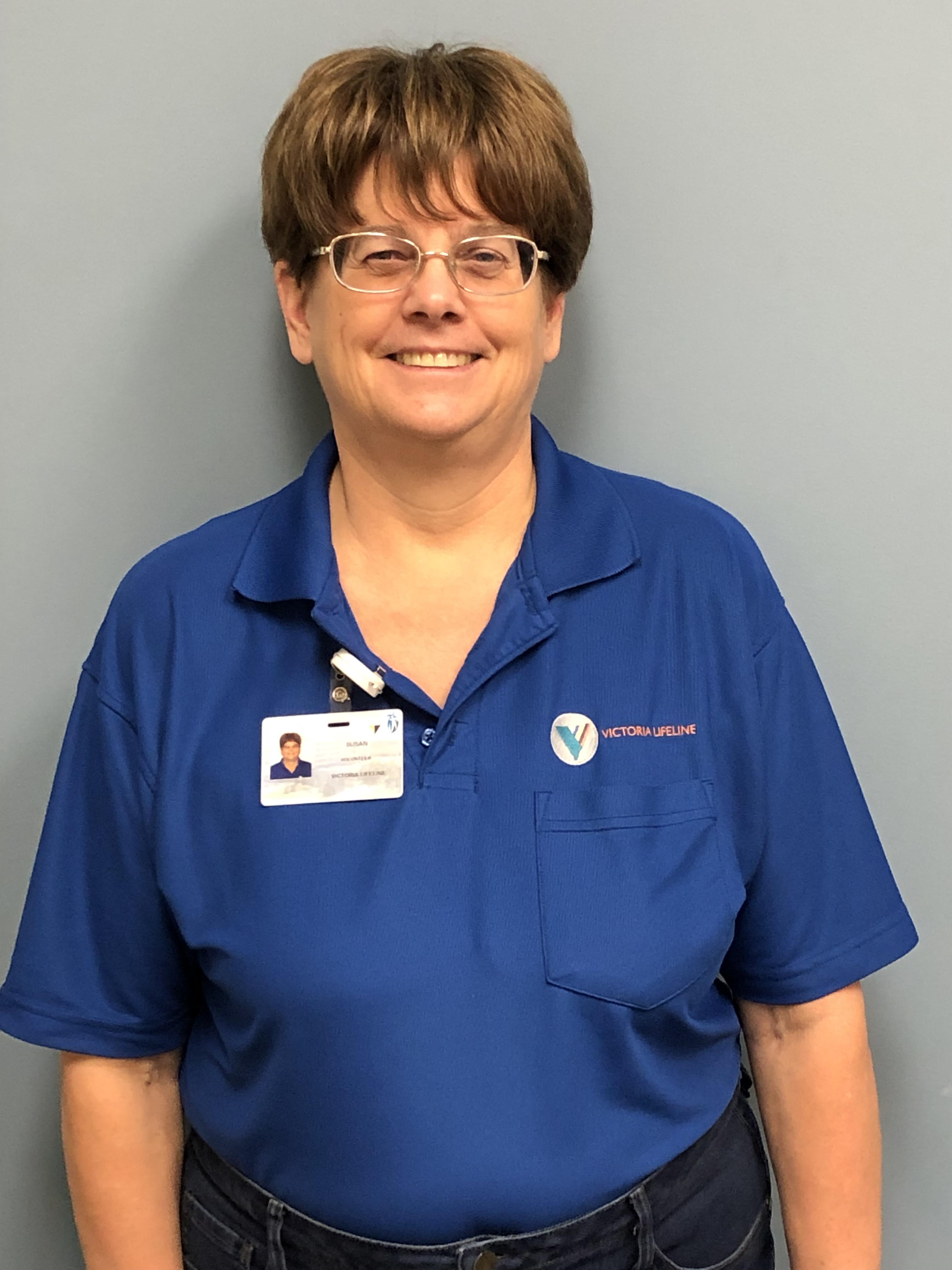 Susan started volunteering with us in 2019. She has a background in social work and has dedicated her life to helping others. She recently retired from her job as a Home Care Case Coordinator where she worked with older adults and those living with chronic conditions. Susan brings a wealth of experience, knowledge and compassion with her to the role of Home Service Representative.
What makes Susan unique is that she actually used to work for Victoria Lifeline! Our former Operations Manager, Susan used to train and support volunteers in this very role. She has hundreds of installations under her belt and is very familiar with the Lifeline service and how it can support safe and independent living. She now dedicates one day a week to Victoria Lifeline. The fact that she came back to this organization after retiring is a testament to how important this volunteer role is, and how much she enjoyed working with our clients. We are so grateful to have Susan's experience as not only a social worker but as a former Lifeline manager, helping our clients live with dignity and confidence. If you'd like to join Susan and the rest of our amazing volunteer team, fill out an Application!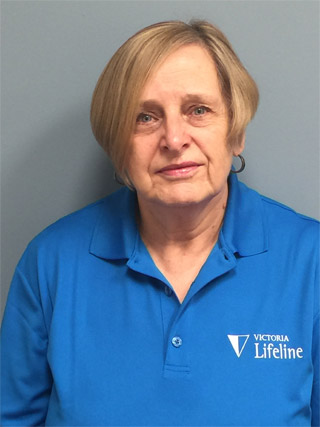 Pat worked as a nurse in Emergency for 40 years before retiring. With shift work and long hours, Pat had a busy career life and looked forward to the day she could give back to the community by volunteering. She now donates one day a week to Victoria Lifeline, installing the service for clients. Pat enjoys the versatility of the Home Service Representative role and the personal satisfaction it brings her.
Initially, Pat was unsure about the technical side of installing, so she went on a few 'ride-alongs' with our more experienced volunteers to see if it was the right fit. "The training was great," she said. After almost a month of on the job training, Pat was ready to fly solo.
"By volunteering with Victoria Lifeline, I'm able to continue with teaching aspect of my profession", Pat remarked. With over a year under her belt, Pat is enjoying the experience thoroughly. "I've met so many wonderful people and heard so many stories. The lives some of these clients have led, the things they've accomplished, it's incredible."