Real Stories
from some of the thousands of Manitobans we've helped.
For over 35 years, Victoria Lifeline has had the privilege of working with older adults from all over the province to help them stay safe and independent.

Here are some of their stories.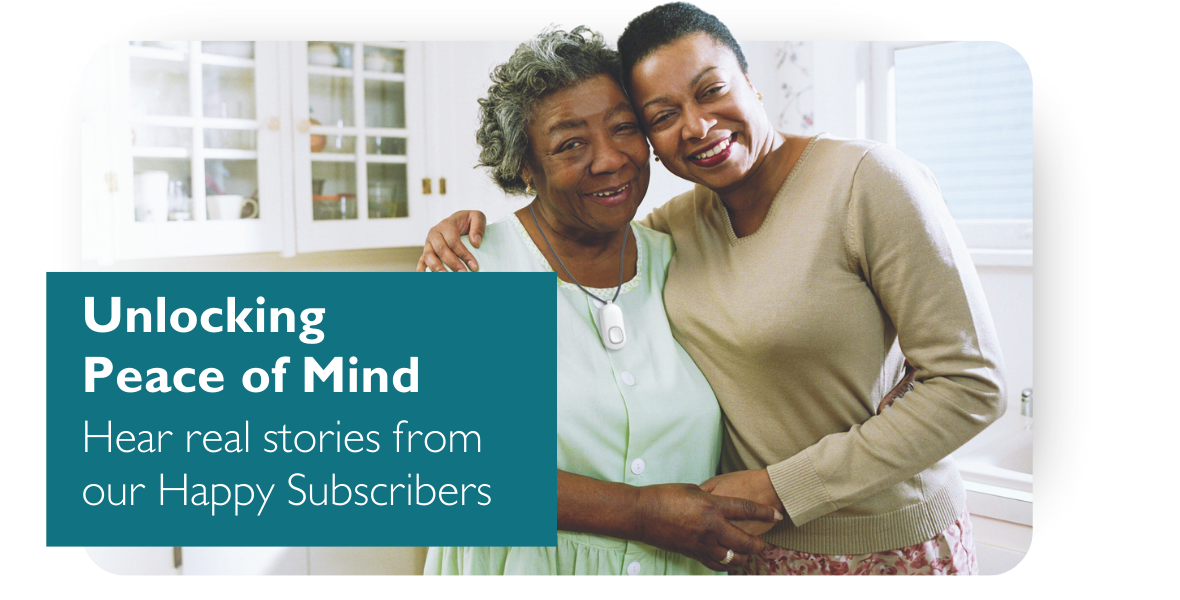 We don't just provide a button to older adults.
We give them the tools they need to continue writing their next chapter.
You may very well still be "healthy"
But we see "healthy" people get into medical emergencies every day. And when they do, we're ready to help them immediately.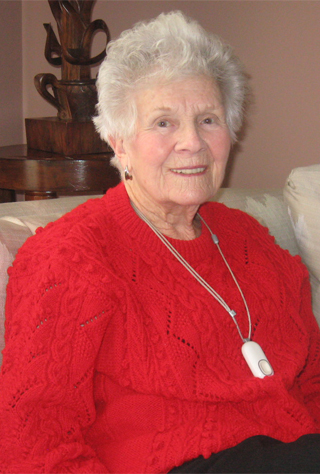 When Joyce McFarlane woke up on the morning of February 9, 2010, she knew something was wrong. "I felt weird that morning," said 90-year-old Joyce, who had surgery a few weeks prior. "My shoulder felt funny and the feeling was spreading down my arm." Joyce called to cancel a dental appointment she had scheduled for later that morning and found herself discussing her symptoms with the dental receptionist. "I told her I had Lifeline," said Joyce. "She said 'Well, push the button.' So I did."
The Lifeline Response Associate spoke to Joyce through the two-way Communicator and immediately sent an ambulance to her home. Medical personnel discovered a life-threatening blood clot in her upper right arm. The emergency room doctor said had she not pressed her button and gotten to the hospital so quickly, she would not be alive today.
Joyce has been a Lifeline client for almost ten years now and she views it as an absolute necessity. "If you are living alone, you should have Lifeline," said Joyce. "I'm always telling my friends about it. They call me Mrs. Lifeline."
Joyce McFarlane, Victoria Lifeline Subscriber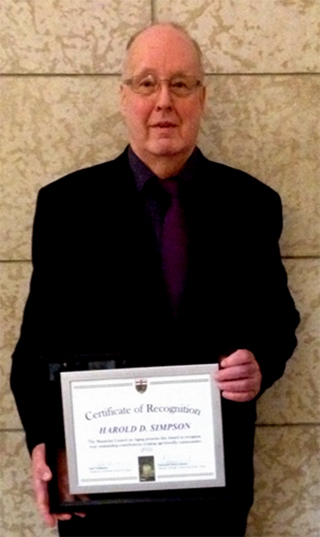 Dave Simpson is both a Lifeline client and one of our volunteers. In fact, it was because of his role as a volunteer Home Service Representative that he saw first-hand the value of a personal help button. Dave lives alone, and after his hip surgery in 2012 he decided to be proactive and protect himself in the event of a fall or medical emergency. "I thought to myself, what happens if I go down to the basement to do laundry or change the furnace filter and something happens? No one would hear my calls for help."
Dave recalled installing Lifeline for a client who was on the floor of her apartment for three days after a fall. Three days with no water, no food, no bathroom. "Lifeline is just like having insurance," Dave explained, "you may not need it 99% of the time, but it's there in case you do." And the reality is – you just never know when an accident will happen.
Dave, a retired Canada Safeway Production Coordinator, has been volunteering for different organizations for over 40 years. Giving back to the community is just a part of who he is. His list of philanthropic endeavors is impressive, although he would likely downplay them. He's volunteered with a Manitoba Hydro program that helped seniors save money on their energy bills and built homes for Habitat for Humanity, just to name a few. It seemed only natural then that Dave would find his way to Victoria Lifeline and help the people in his community live safely at home.
Dave was recently awarded a Manitoba Council on Aging Volunteer Service Recognition Certificate for his work with Lifeline, and we could not be prouder of him.
Dave Simpson, Victoria Lifeline Subscriber & Volunteer
Long-Distance Caregiver Testimonial
I am a nurse born, raised and trained in Manitoba, but left 25 years ago to practice in the States and now I currently live in Vancouver, BC.
My mother's health is not the best, but as a retired RN herself, she has an amazing stubborn quality. Prior to my father passing away, my mother (who still lives in Manitoba) always spoke of moving into assisted living or a senior home. However, when the time came, the stubborn side spoke up and there was no way she was leaving her home. Daily phone calls, and friends checking in on her, just didn't give me any real peace as she was at home alone with declining health. I tried several times suggesting Lifeline all with little success. As I have worked in the emergency rooms, I am familiar with the Lifeline service. I finally decided that if it was going to happen, I just needed to order it and remain as stubborn as she was. "I will never use it" was her response to any conversation about Lifeline. But finally, she said yes.
Well use it she did. It was the Wednesday evening, prior to her birthday in July. The phone rang, it was Lifeline calling me. Your mother has pushed her button, we are sending her an ambulance was the message I received. The caller was calm, I was silently starting to freak out a bit but went on to tell me they were still on the phone with her, and that my aunt was with her. That was all they could tell me. Long story short, if she had been alone, this letter would never have been written. Instead of a birthday celebration, we were gathered by her bed in the ICU. Happily, she recovered and is back at home. And now she is very happy to talk about her Lifeline!
So being so far from home, Lifeline gives me some peace of mind that even though she is home alone, she is not really alone. One push of the button and she can get the assistance she needs.
I just wanted to say thank you…you're all amazing guardian angels in my books!
- Scott Graham, RN