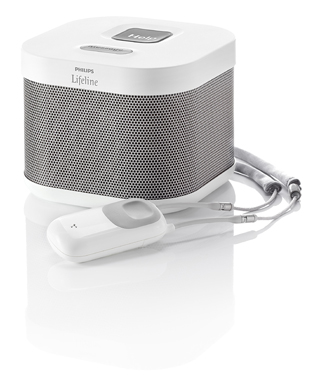 No matter where you go, GoSafe with Victoria Lifeline
Manitobans are active, on-the-go people and we enjoy the great outdoors year round! Victoria Lifeline's GoSafe Mobile Service can support your active lifestyle by giving you the freedom to safely do what you love. The GoSafe mobile personal help pendant works inside your home and outside on the go as you continue to live your life to the fullest. With advanced geo-location technology and industry leading fall detection, GoSafe is designed to quickly find you whether you're safe at home or out for a lovely afternoon walk.
The GoSafe pendant seamlessly transitions from the in-home communicator to sophisticated locating technologies as soon as you leave the house, providing you with 24/7 coverage even when you're on the go.1
Once a fall is detected or you have pressed your Mobile Help Button, a trained Lifeline Response Associate will quickly assess your profile and the situation. Based on your needs in the moment, the Associate will call either a neighbour, family member or emergency services. And remember, Lifeline is not just for falls! If you are living with a chronic condition that puts you at higher risk for a medical emergency or you want the peace of mind and security that Lifeline provides at home and on the go, GoSafe is the perfect companion.
Features & Benefits

Superior Fall detection technology
GoSafe includes the AutoAlert fall detection feature that can automatically send in a help signal if a fall is detected whether you're home or away.2

Two-way voice feature
Speak right into the GoSafe button for direct, two-way communication with the Lifeline Response Centre. With a microphone and speaker built-right into the button, you will quickly hear a reassuring voice when you need help.

Six Locating Technologies
GoSafe uses 6 advanced locating technologies including GPS, WiFi and intelligent breadcrumbs to help us identify your location.1 For a more detailed explanation on how the locating technologies work, please watch the video below.

Professional In-home Installation by our local, trained Representatives
A Home Service Representative will explain how the service works, install the equipment, and walk you through your first test call with the Response Centre so you know what to expect.

No phone line needed
With more and more people foregoing traditional telephone service, we have a wireless option available.3

Rechargeable battery
The battery on the GoSafe button lasts up to 7 days on a single charge. It comes with an easy-to-use, lightweight charging cradle that allows you to wear the button while it's charging so you are never without protection.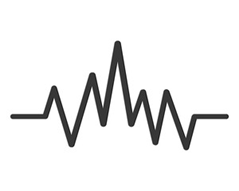 Audible reminders
The GoSafe system issues audible (tone), visual (flashing lights) and verbal reminders when the button needs to be charged or when a help call is in progress.

In-Home pendant locator
If you misplace your button somewhere in the home, you can activate the audio-beacon to easily locate the lost button.

Loved ones and family members can be notified of an emergency via text message/email
With the Auto-Notification feature, the Lifeline Response Centre can notify your family in the event of an emergency by text message or email so they never overlook an important call.4
Want to know how we can find you when you push your button? Watch this informational video on the technology behind GoSafe.
Who is right for the GoSafe Mobile Service?
Individuals who are active and on the go and don't want anything to jeopardize their independence. GoSafe gives them the peace of mind to go out and enjoy life without worrying about a medical emergency or accidental fall.

All you dog lovers! Walking a dog is one of life's simplest pleasures - imagine the comfort you will feel walking your beloved pet with the GoSafe pendant around your neck.

Those who like to get out and socialize with friends year round and want the sense of security GoSafe provides even in our cold Manitoba winters. Worried about those icy sidewalks when you walk to your car? GoSafe includes AutoAlert fall detection technology so you can access help immediately from wherever you are in the event of a fall.1

People who go out 3-4 times a week alone, perhaps to volunteer or exercise at the YMCA.

And it's even right for people who spend a lot of time at home but love GoSafe's two-way voice feature, knowing they can hear a reassuring voice right through the button from anywhere in their home or yard.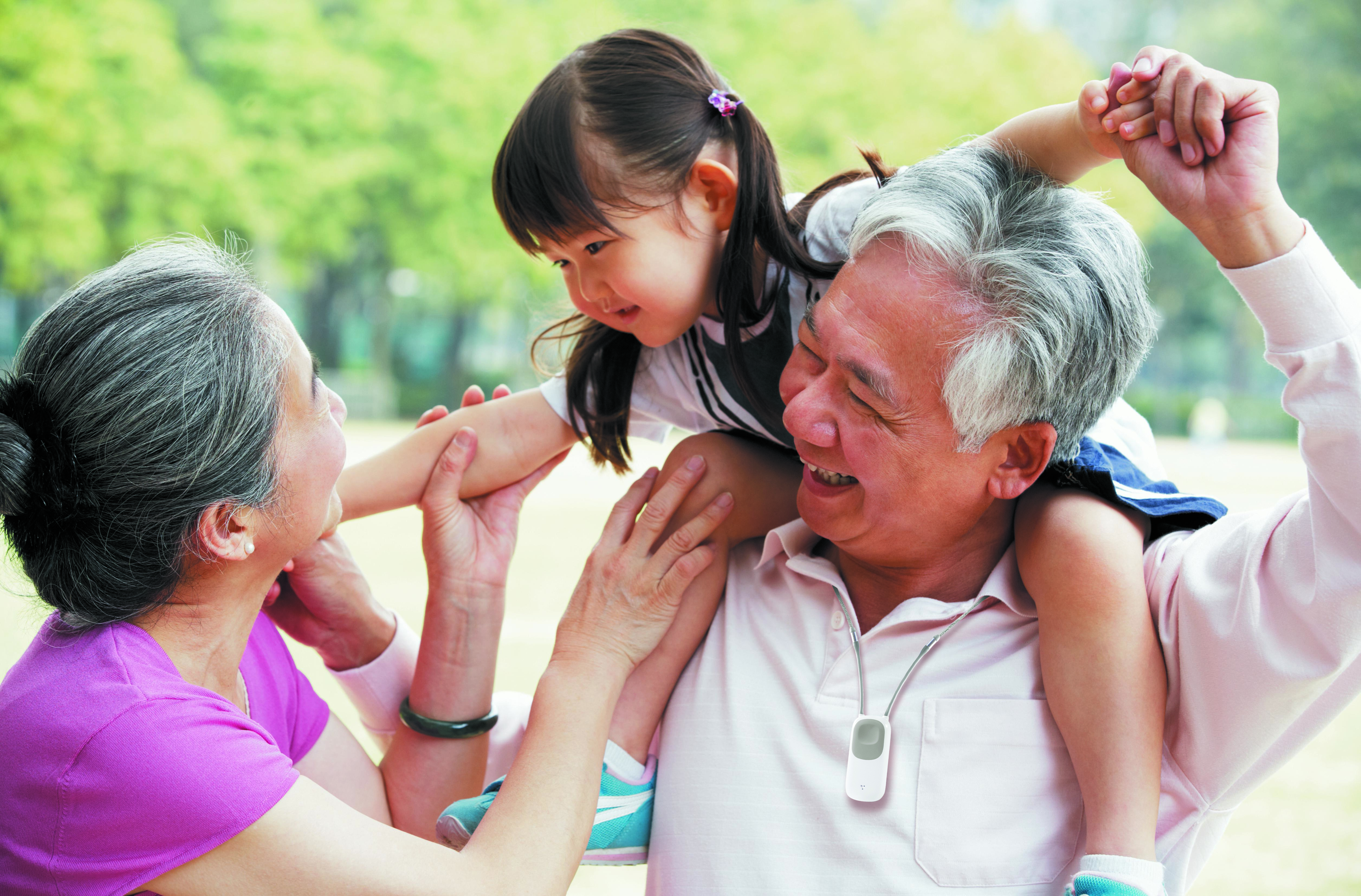 1Lifeline may not always be able to determine your location. 2Equipment may not detect all falls. Undetectable falls include slow falls, falls from low heights and slides from seated positions. If able, users should always press their button if they need help. 3Lifeline wireless communicators connect to the Philips Lifeline Response Centre using the third party cellular provider. A customer phone number is required to enroll in the service. 4Certain limitation subject to third party cellular provider availability and coverage.