Easily
find and access
resources.
As a busy caregiver, you have so much on your plate. We want to help lighten that load a little.
Download our Senior Service Guide!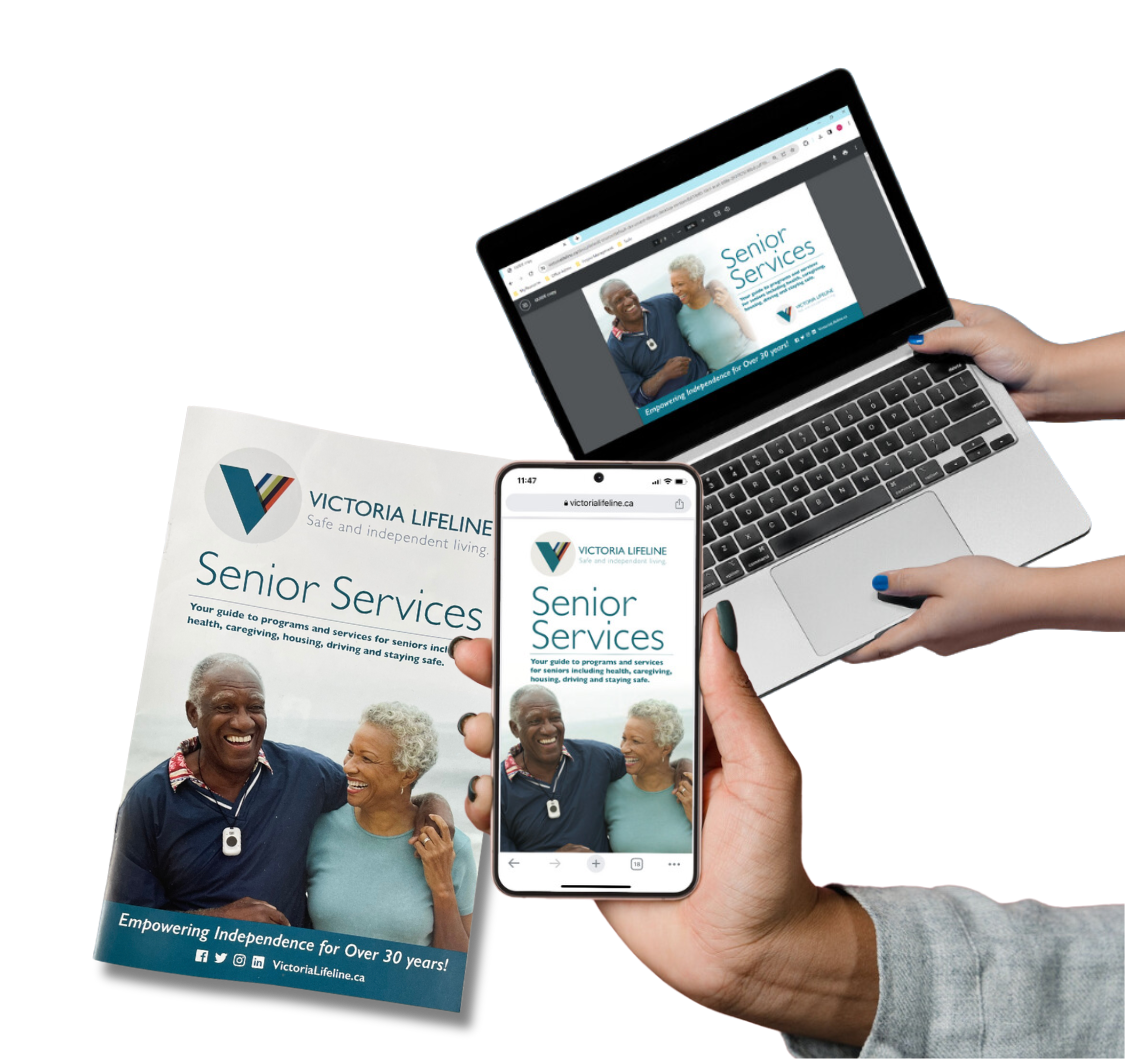 Local Support means better Service
For You And Your Loved One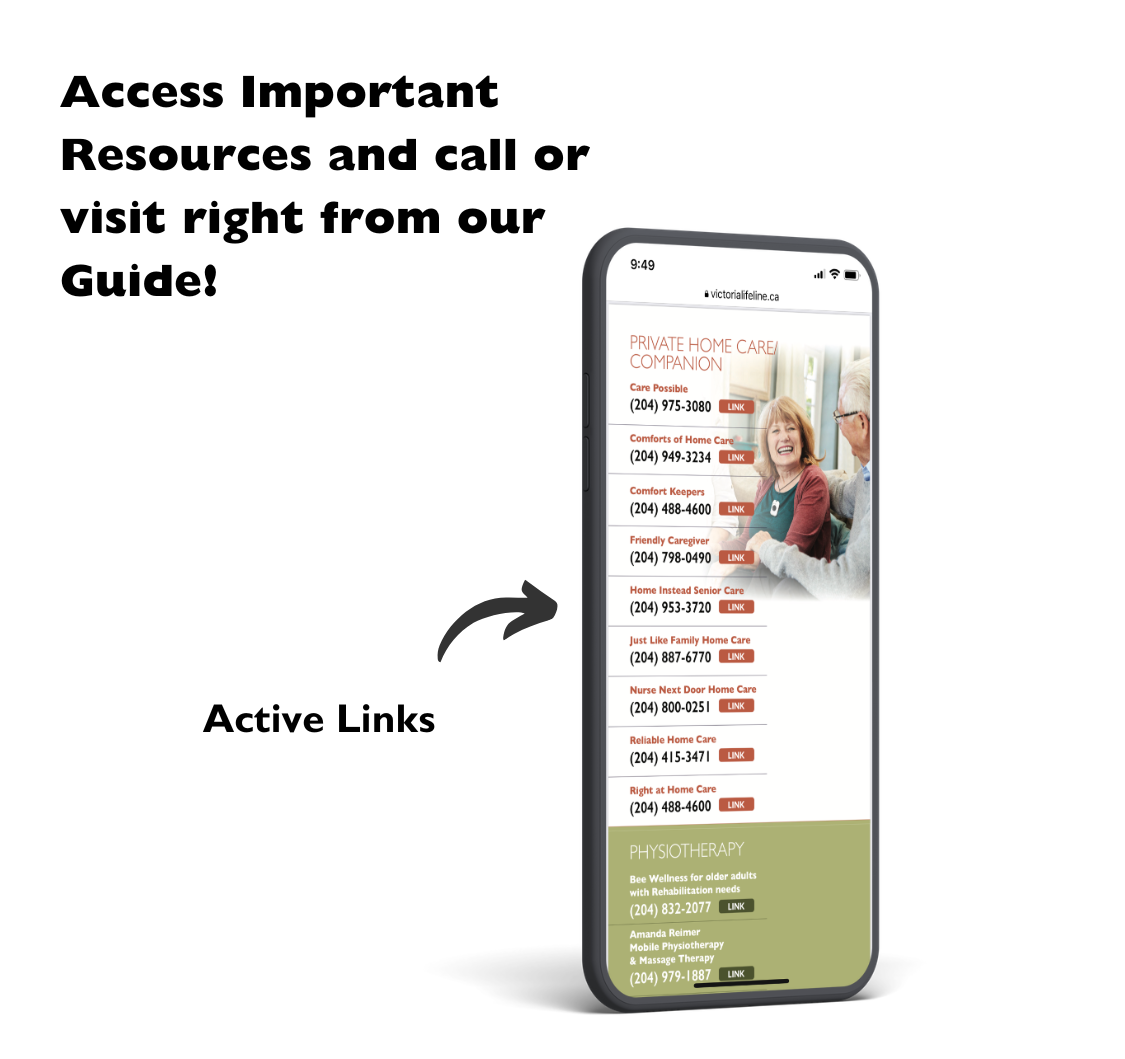 Caring for elderly parents or loved ones can feel overwhelming, but you're not alone. Over 8 million Canadians share a similar role, balancing challenges and rewards.

Our senior service guide offers easy access to crucial resources, including Home Care, Meal Programs, Transportation, Health Services, and Tax Credits, available on both mobile and desktop platforms.

Senior Resource Finder
Another great place to start when you're looking for information is the Senior Resource Finder in your area if you live in Winnipeg.

Subsidy Program
If you have any financial concerns about being able to pay for Lifeline, your loved one may be eligible for our Subsidy Program. If they qualify, your loved one would pay a reduced monthly fee for Lifeline.

"If the healthcare system were a plant, family caregivers would be the roots: invisible, fragile and vital."

-Donald Cameron

"It's important that someone comes and installs the equipment, that the device just isn't mailed to them.
Seniors need relationships and human voices."

-Geriatric Nurse Specialist

Our Partnership
with Lifeline Canada
Through our partnership, we have access to their innovative medical alert equipment, industry-leading fall detection technology, and 24/7 Response Centre, so you can rest assured your loved one will get the help they need.
Important service features for your peace of mind

We have been working with older adults for over 35 years. Our products are designed to be senior-friendly
and according to our clients, they are also senior-approved! So what does all this really mean for you?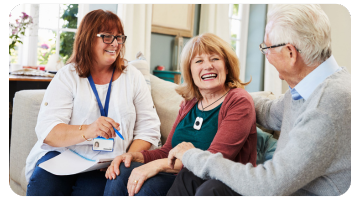 Face-to-face Service and Local Support
Clients feel better knowing Victoria Lifeline representatives are nearby if they have questions. In-home or virtual consultations are also free for anyone considering the service.

Industry-leading Fall Detection Technology
The AutoAlert button detects greater than 95%* of falls and can call for help even if your loved one can't.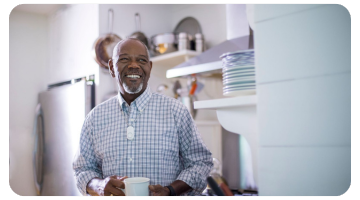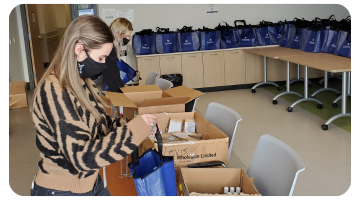 Free Service Calls
For as long as you or your loved one has Victoria Lifeline, if a battery needs replacing, you won't have to wait for one to be sent in the mail. We will book a service appointment and replace it at no charge.

Access to Caring & Highly Trained Response Associates
Who work exclusively with Lifeline clients. We are not a security company - we are a specialized service designed for older adults and those living with chronic conditions. We have two dedicated Call Centres in Canada.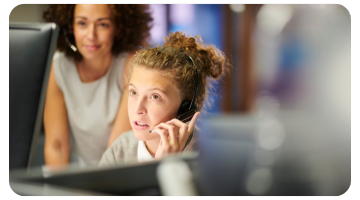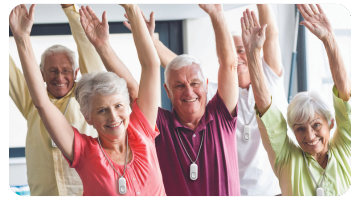 Multiple Service Options & Adjustable Volume
We have different types of service options to make sure you or your loved one gets the right fit for their lifestyle. Also, we provide an in-home communicator that can be adjusted. Our Home Service Representative can adjust the volume levels on the communicator unit to suit your loved one's hearing needs.
1 General Social Survey, Statistics Canada 'Portrait of Caregivers, 2012'.
*AutoAlert does not detect 100% of falls. If able, you should always press your button if you need help.